Posted in Legislative Analysis, Political Institutions on Nov 28, 2019
This Bill is intended to replace the Fishing Rights of Foreign Fishing Vessels Law (1989) and Myanmar Marine Fisheries Law (1990), and to support sustainable development of the fishery sector, conserve marine ecosystems for fish and support research and technology relating to fisheries.
According to the Department of Planning in the Ministry of Planning and Finance, the livestock and fishery sector contributed to 8% of Myanmar's GDP in 2017-18, ranked fifth after other sectors.
In 2011-12, marine fisheries accounted for 2332.84 of 4478.35 metric tonnes of total fish production, rising to 3152.14 of 5877.46 in 2017-18. So whilst production has increased by nearly 1,000 tonnes over 6 years, marine fishing continues to account for around half of total fishery output.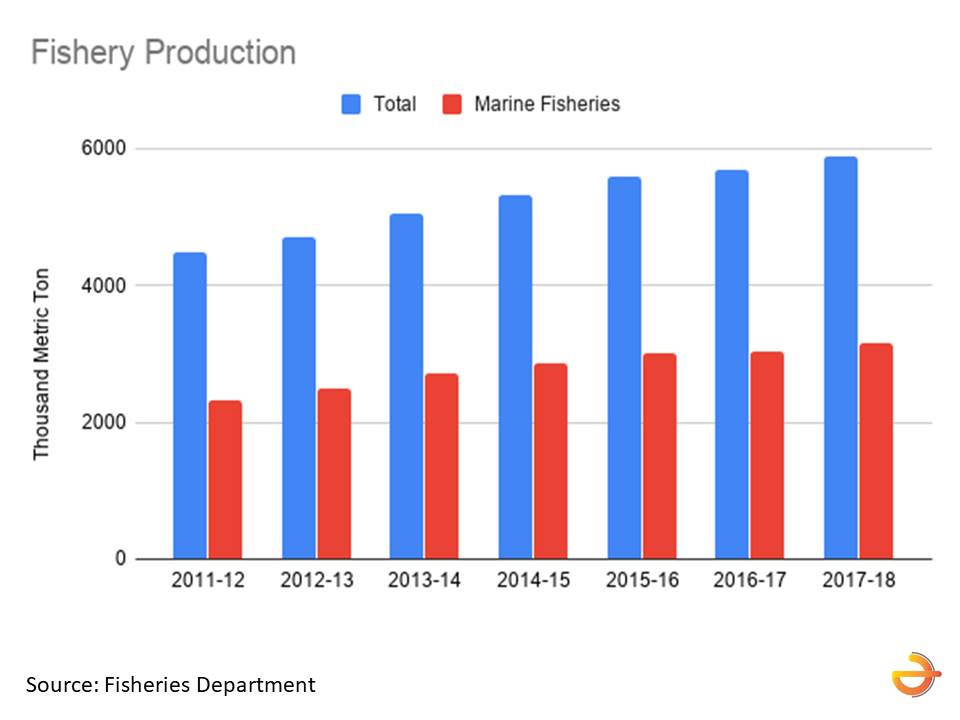 There were 2598 nationally registered off-shore fishing vessels in 2011-12, and 264 foreign vessels. In 2017-18 there were 3172 national and 5 foreign fishing boats. National off-shore fishing vessels now make up 99% of all off-shore fishing vessels, whilst the proportion of foreign boats has decreased from 9% to 0.1% over the same period.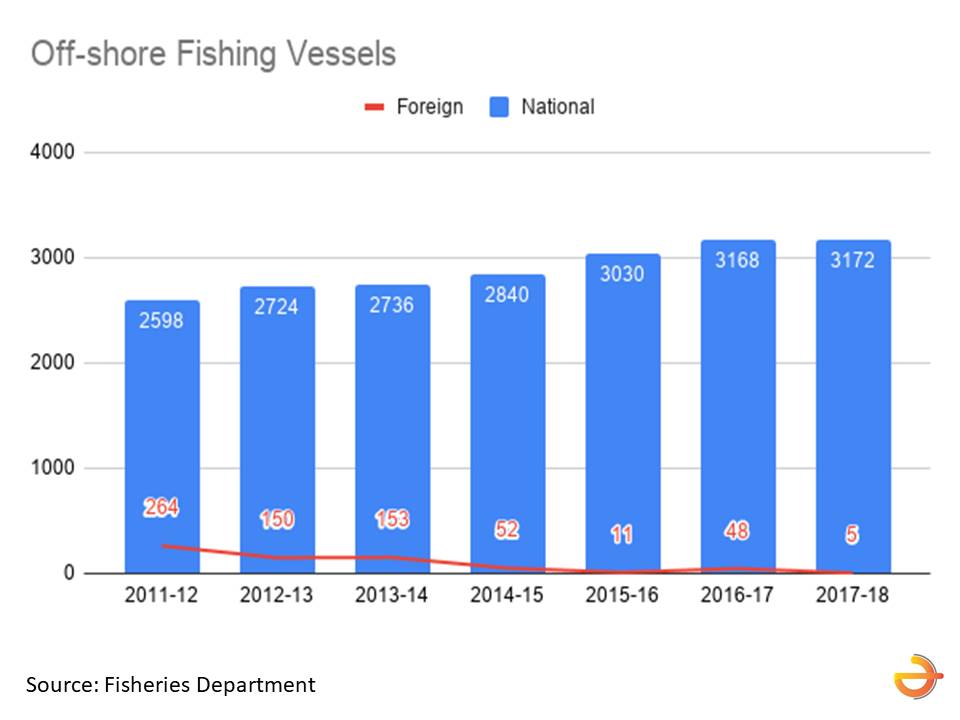 According to the statistics of the Department of Fisheries, numbers employed in coastal fishing have remained constant at around 3.2 million when comparing 2011-12 and 2014-15 figures.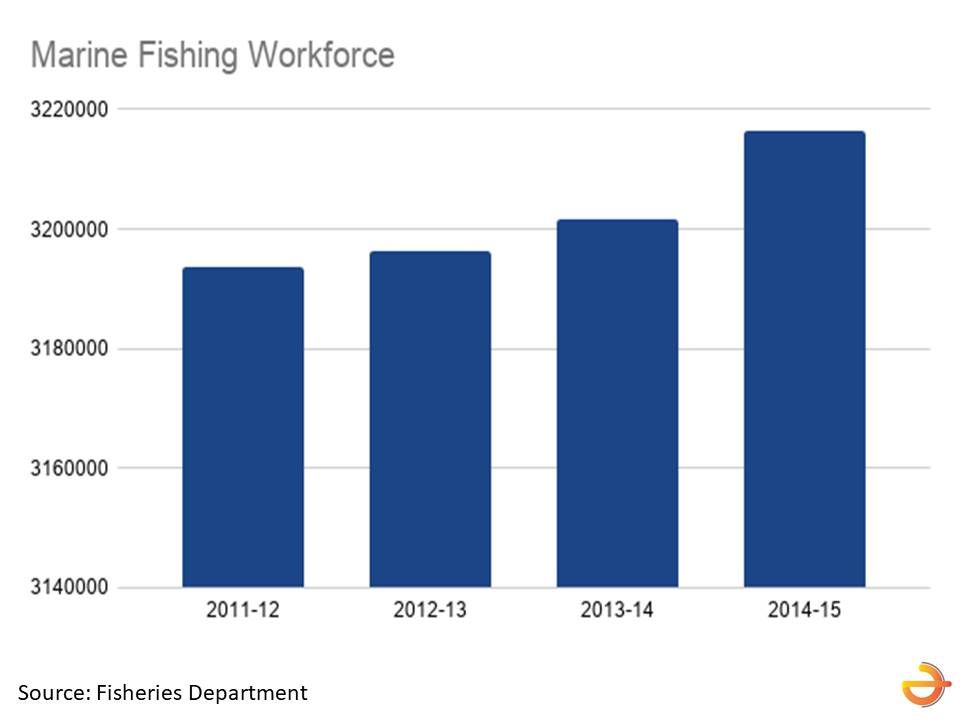 As the number above attest, marine fishing plays a significant role in the economy and provides many job opportunities. However, Myanmar's marine fish resources have suffered a severe decline as much as 90 percent since 1979/80 due to limited stock management, monitoring and enforcement of regulations (Fisheries Sector Report 2019). The report also asserts that illegal fishing and conflict over the dividing line between inshore and offshore proves to be commonplace, and many marine fisheries are unregulated and unreported.
Therefore, it is assumed that this Bill has been drafted with balancing the twin objectives of to monitor the condition of marine fisheries and to conserve the marine ecosystems. The Ananda will look more closely at the Bill in our forthcoming Bill Analysis.